Jul 26, 2017
In Episode 369 (Duration 29:56), Evan Bruno of Urbana, Illinois describes his experience working as a clerk in the Illinois Appellate Court system.
Subscribe: iTunes | Google Play | Android | RSS | Direct Download
ITUNES GOOGLE PLAY ANDROID RSS
I'm Ready To Start Making Better Use of My Drive Time And Ready To...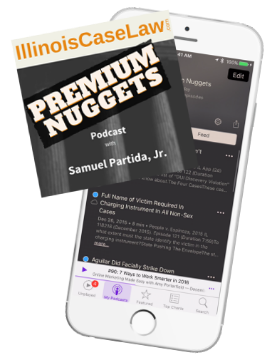 Increase my litigation skills.
Easily identify winning scenarios.
And get the most recent case law updates.
The Premium Nuggets is by Invitation Only
(Click Here To Join The Waiting List)
In This Episode
"It's not cockiness...If you're willing to put in the work and do the research, sometimes the answer is just totally clear." -- Evan Bruno
Beware: By listening to this episode with Evan Bruno you shall be entering into a world of legal geek-ery unlike any other.
Illinois Attorney Evan Bruno
Evan Bruno is a criminal law attorney in the Bruno Law Office in Urbana, Illinois.
Evan has clerked for Judge Robert Steigman of the Illinois Fourth Appellate District. Evan credits the Judge for giving him "the law hook" and the "legal bug."
Evan now works alongside his father and his brother defending the criminally accused in federal and state court. This aptly named legal office was founded by his father in 1980.
"Can't Miss" Moments:
✓ "It's not about the subject matter. It's about the puzzles."
What it's like to work for the man who knows the most about Illinois law? Sometimes there's guided instruction. Sometimes there's not. But the opinion is always based on the pure as driven snow, black-letter law.
✓ "Steigmann stage craft" revealed, and other appellate court processes unveiled.
✓ Here's some advice the judge once gave to Evan: "Sometimes you're gonna read an opinion, Evan, and whether you know it or not the judge who wrote it might have been full of crap." [language was cleaned up a bit]
✓ The one golden rule and the one mantra every appellate court tries to live by...We readers of their opinions should be grateful they follow this rule.
✓ The criminal law attorney's dirty little secret: We don't have the time to keep up with the cases. Very few lawyers have the luxury of being able to envelope themselves in every legal issue they may confront. Evan divulges the solution.
✓ How the "game of telephone" method for setting precedent gets laid out, untangled, and turned inside out. When they're done the rest of us can stop pulling our hair out from the frustration of dealing with confusing legal precedent.
✓ The best way to get your legal juices flowing.
✓ The single most important thing that Evan learned by clerking for Judge Robert Steigmann of the Fourth Appellate District was this...
✓ ...and finally, Evan confesses to doing this one thing that only is done by true legal junkies and goes beyond any legal geek-ery ever demonstrated by the rest of us. (Hint: This involves accessing certain information made available on the web, and Evan has zero shame in doing it.)
Links & Resources
See Also
You may also want to check out...
Before You Go...
Case law mastery is crucial to zealous and effective advocacy.
I've come to believe that steady, persistent attention to the cases can increase any attorney's litigation skills.
If you're looking for the easiest way to keep up with the cases and ready to begin having a litigation advantage over your opponents then hit the link below.
I'm Ready To Start Making Better Use Of My Drive Time And Ready To...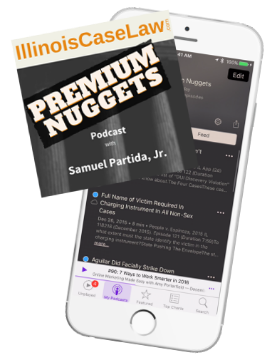 Increase my litigation skills.
Easily identify winning scenarios.
And get the most recent case law updates.