Aug 2, 2017
In Episode 372 (Duration 33:25), Evan Bruno of Urbana, Illinois dives into some of the current problems with modern discovery rules and procedures.
Subscribe: iTunes | Google Play | Android | RSS | Direct Download
ITUNES GOOGLE PLAY ANDROID RSS
I'm Ready To Start Making Better Use of My Drive Time And Ready To...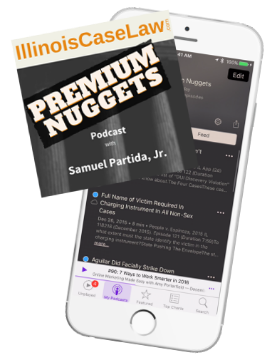 Increase my litigation skills.
Easily identify winning scenarios.
And get the most recent case law updates.
The Premium Nuggets is by Invitation Only
(Click Here To Join The Waiting List)
In This Episode
"Don't tell me what's exculpatory or not. I may know something you don't know." -- Evan Bruno
Some of the most basic rules of discovery may not be fair nor make much sense. Hit play above to see what I mean.
Illinois Attorney Evan Bruno
Evan Bruno is a criminal law attorney in the Bruno Law Office in Urbana, Illinois.
Evan has clerked for Judge Robert Steigmann of the Illinois Fourth Appellate District. Evan credits the Judge for giving him "the law hook" and the "legal bug."
Evan now works alongside his father and his brother defending the criminally accused in federal and state court. This aptly named legal office was founded by his father in 1980.
"Can't Miss" Moments:
✓ "The fact that the police and the prosecution are the ones that make the judgment call as as to what is exculpatory, I have a real problem with that."
✓ Defense attorneys as babysitters - not a good idea.
✓ Here's something you may not have thought about in cases where the accused is housed far away from his attorney's office and the court.
✓ Why often the accused knows more than his attorney - and how the rules completely ignore the perspective of the person whose rights we're suppose to be protecting.
✓ The reason why Rule 415 exists can be picked apart and recognized as ridiculous by a three year old. Yet, the rule persists, perhaps for other reasons.
✓ Thought experiment: Imagine before a big trial we lock up the prosecution team in a utility closet with no computers, phones, or electronic equipment of any kind and force them to prepare for trial in there...AND we allow the defense team to pace back and forth outside the door of the closet. Would that feel fair?
✓ Has Evan identified one area where state court actually get it right and the federal court has it all wrong?
✓ In almost every case where there is a disagreement the losing side can take it up with the appellate court as the final arbiter. Sometimes this is inadequate and most unfair.
✓ This "pink Cadillac" problem reveals exactly how the current rule has a huge gaping hole in its coverage.
✓ ...and finally, this often overlooked problem with the Brady rule of discovery has quite devastating consequences. Has the rule outlived it's usefulness? Its time may have come, and it's replacement is actually much simpler.
Links & Resources
See Also
You may also want to check out...
Before You Go...
Case law mastery is crucial to zealous and effective advocacy.
I've come to believe that steady, persistent attention to the cases can increase any attorney's litigation skills.
If you're looking for the easiest way to keep up with the cases and ready to begin having a litigation advantage over your opponents then hit the link below.
I'm Ready To Start Making Better Use Of My Drive Time And Ready To...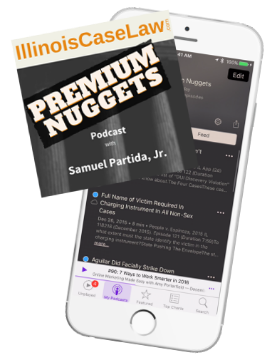 Increase my litigation skills.
Easily identify winning scenarios.
And get the most recent case law updates.